There are no results matching your search query, please try again.
EUROGERM USA
Eurogerm S.A. began its journey in 1989 formulating and producing cereal and enzyme-based milling ingredients in France.
Eurogerm later applied the ingredient technology in bakery applications, producing and selling functional ingredients such as dough conditioners, shelf-life extenders, and ingredients to enhance application-specific attributes such as crustiness, softness, flavor, and texture.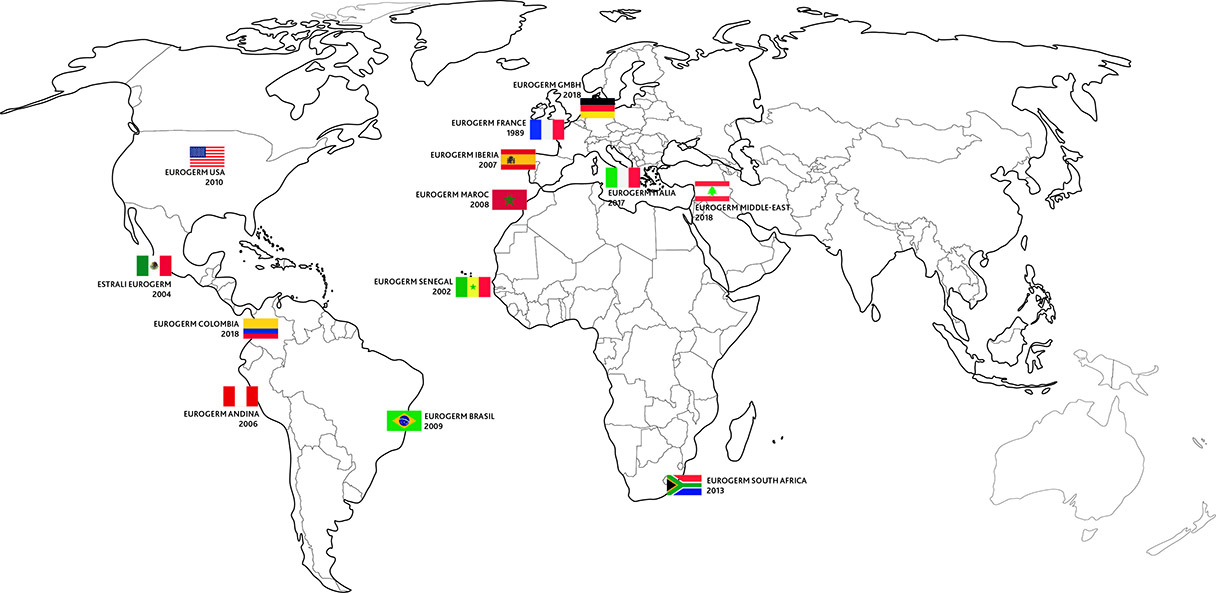 Today, Eurogerm has subsidiaries in USA, Spain, Germany, Italy, Mexico, Brazil, Colombia, Peru, South Africa, Senegal, Morocco, and Lebanon.
Problend-Eurogerm was established in 2014 when Eurogerm acquired Problend Ingredients based in the Chicago area. The name changed to Eurogerm USA in 2019, and continues its operation in the Chicago area with production, R&D lab, and office.
Eurogerm USA is focused on providing the best ingredients and solutions to our customers.
We offer a wide range of products for bread, pastry, sweet goods, food service, and the milling industry.
With our customer-first approach, most of our products are customized to meet targets set by our customers.
Following Eurogerm Group's CSR principles, we are committed to developing new products to meet clean label, non-GMO, Organic, vegan, allergen free, and overall healthy products to meet the needs of consumers.